See on Scoop.it – Neli Maria Mengalli' Scoop.it! Space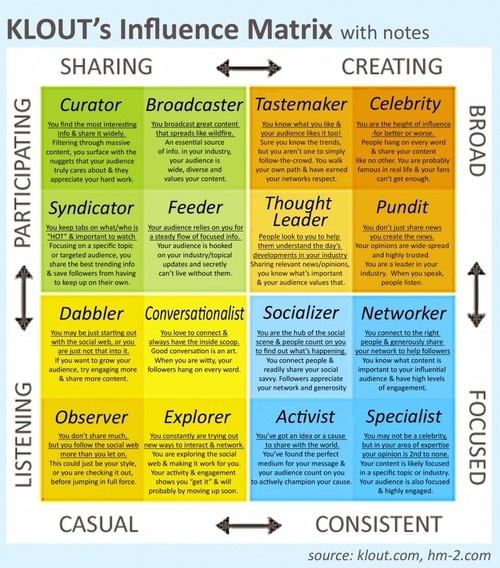 What makes a good influencer?
"Influence" is a concept difficult to evaluate since it refers to both subjective and objective values, resulting in a measurement of:
commercial and financial successreputation and credibilityquality of affiliations and contactscharisma and the impact of personality
Neli Maria Mengalli's insight:
Influencers on social media are either passionate individuals who turn out to be specialists or professionals involved who use Web 2.0 tools as part of their work. They take advantage of their presence on social networks for personal gain or as representative (or ambassador) a brand, company or organization.
See on socialmediatoday.com