See on Scoop.it – Neli Maria Mengalli's Scoop.it! Space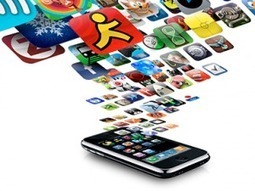 The most salient aspect of technology is its power to disrupt.
Neli Maria Mengalli's insight:
Yet the true impact begins not with invention, but adoption. That's when the second and third-order effects kick in. After all, the automobile was important not because it ended travel by horse, but because it created suburbs, gas stations and shopping malls.
See on www.digitaltonto.com